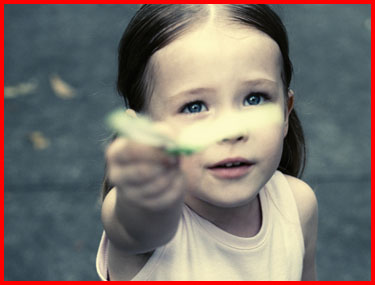 What can I say about Bella the movie? It's beautifully filmed, beautifully acted, beautifully paced--it has everything a "nice" "inspiring" film has--except it has some unnameable other thing, something more. Director Alejandro Monteverde has given his vignette a subtlety of symbol that filmmakers like Spielberg and Shyamalan should study. The film has a couple of moments in which the significance of people, things, and events deepen beyond their simple appearance--moments and images which, like icebergs, drag with them the immeasurable bulk of Something More below the visible tip.
The best example of this is the Edenic imagery of the film: riding the train out of the city, Bella gives José a very green apple, then pulls another one out for herself. What distinguishes this from all other tired references to the fall of man is that it inverts it: the apples become a communion, a shared meal. It is a refiguring, not a replay of Eden. Stepping off the train, they walk to Jose's parents' house, and meet his father (read Father?) who puts them to work planting his garden. "It will be Paradise," he says in Spanish. Again, the film takes the simple act of gardening--taking with it the events of the fall of man--and refigures it as Eden should have been--man and woman working together WITH the Father, to "till and keep" the garden.
Perhaps more on this later.